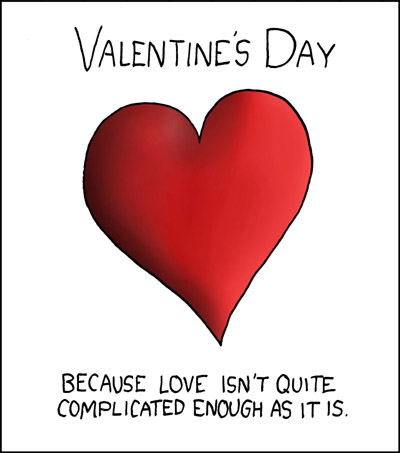 Today is the day of LOVE!! How FUN is that? I wish I had woke up this morning deciding I wanted to give and recieve more love but sadly…..I didn't. Oh, I had some good lovin' from my hubby but after that, my hormonal imbalances which cause EXTREME overwhelmedness decided to kick in. It's so nice to be able to just stay a victim and blame all of my behavior on being pregnant. You know, as I think about it, my emotions are a bit stronger and more present than before pregnancy but I truly don't see THAT big of a difference. SHHHHHHH, don't tell Chris. Right now, at least, I have an excuse. I figure I'll use it for all it's worth.
Yesterday was my birthday. I am 34 years old. I have been remembering how excited I was over this past year at the thought of having my last child at the age of 28. I was only excited because I am EXTREMELY vain and decided it felt good to think my body would stay thin and the way I wanted it for bascically the rest of my life. I know that with the way I am eating and all that goodness, that the weight gain during this pregnancy won't be too excessive. I just am starting to gain weight and grow a nice little belly. It's so FUNNY to look at yourself from the side and see how different and absract your body is starting to look. I had COMPLETELY forgotten. Maybe soon I can buy a camera and take some pics for you all. I am learning how to find gratitude in this space and really work on any body issues I might be having. WHOA!!
Oh, new info about "The Business of Being Born" for those of you who didn't get to see it up in Ogden last week.
Please spread word of this event to your friends, family and other contacts! This is a must-see for anyone even thinking about having a baby.

You are invited to attend a special benefit screening of

"The Business of Being Born" Taggart Student Center AuditoriumUtah State University in Logan February 27 at 7 p.m.
A discussion panel will follow the movie.contact Sally at 621-4844 with questions or if you'd like to help organize this eventUSU students will be admitted free, but tickets for the public are $5 each and proceeds will be donated to La Leche League Groups of Northern Utah and Logan's own Association for Wise Childbearing. Donations are accepted.The screening will be held in conjunction with the Healthy Body Image Fair sponsored by the Counseling Center at USU and as a lead into events sponsored by the Women's Center honoring Women's History Month.

Birth: it's a miracle. A rite of passage. A natural part of life. But more than anything, birth is a business. Compelled to find answers after a disappointing birth experience with her first child, actress Ricki Lake recruits filmmaker Abby Epstein to examine and question the way American women have babies.The film interlaces intimate birth stories with surprising historical, political and scientific insights and shocking statistics about the current maternity care system. When director Epstein discovers she is pregnant during the making of the film, the journey becomes even more personal.The film's fundamental question: should most births be viewed as a natural life process, or should every delivery be treated as a potentially catastrophic medical emergency?A must-see movie for anyone even thinking about having a baby.Visit
www.thebusinessofbeingborn.com
for more information
(La Leche League encourages active and alert participation in childbirth – rather than a specific childbirth choice. When mothers know the options available to them, they will be able to make the best choices for their family. Regardless of how babies are born, babies are born to breastfeed, so we are pleased to be one of the recipients of the proceeds of this coming event. Those proceeds will help us to reach out to help all mothers who wish to breastfeed their babies.)
Some additional details on this upcoming screening of "The Business of Being Born":
Tickets: $5 in advance; $7 at the door
Advance tickets can be purchased via PayPal by sending payment to
wisechildbearing@yahoo.com
For more info, contact Jennetta at 435.563.8484 or Sally at 801.621.4844.
I am hoping I can make it to this viewing. Again, if anyone wants to car pool….let me know.
I have felt the baby kick more and more the farther along I get. Chris actually could feel it this morning. It was hilarious because I have asked him to feel it before but he said he could neve
r feel it. This morning when the baby kicked and I asked him if he could feel it he stated that he had felt that before but it was so light that he figured it was just gas. We had a good laugh.
I don't know if everyone has heard about what Senator Dayton is trying to do to homebirth. She has decided that she knows best in regards to what is considered "safe" and "unsafe" when delivering at home. If her plan were put into place and the bill passed, 90% of woman would be considered to "high risk" to deliver at home. It is obviously a control issue that is taking place here and remove freedoms for all woman.
Instead of trying to type up all the details here, I will just refer you to a couple great sites that have already written some EXCELLENT information. One is the hypnobabies blog of a friend of mine named Laura. She speaks her mind so BEAUTIFULLY and gives good detail. You can find that info
HERE!
There is also an artice that the Deseret News put out a few days ago. Laura is the one on the front picture of the article. You can find that
HERE!!
HERE
is another article that was sent to one of the Yahoo groups I am part of. It is the RCOG's stand on homebirth. It sounds pretty supportive of it, which is great!
HERE
is what is going on with us right here in America and what ACOG thinks of homebirth. SCARY with how controlling their stance truly is.
There is an
AWESOME blog
I get onto everyone now and again. She has a straight forward and VERY INSIGHTFUL response of ACOG's article. I highly recommend you read it when you get the chance.
I hope everyone will read all they can on what is going on. Let's all do what we can to stand up for our rights of freedom to chooce how and where we want to deliver our children. I hope all woman whether homebirthers or hospital birthers will take responsiblity for themselves and their babies by standing up for what they want with the intention of giving all WOMAN the same choice and freedoms.
Well, I had a friend who just recently told me that she does enjoy reading my blog but they seem to be SO LONG!! I was going to try and make them shorter but that obviously isn't going to happen today.
I am feeling so happy and good most of the time. Life has been VERY stressful and busy but I have been grateful that I can role with the punches. I am learning that when it rains in my life, it really POURS!! I hope I am learning quickly and effectively!!
For my raw food friends, I am still eating mostly raw. It, as I have said in the past, depends on the day and what is going on. I feel better than in any of my other pregnancies. We took 2 trips to Vegas last week to pick up cars. One on Friday, then back again on Sunday. I am still busy taking kids to and from places almost everyday, along with homeschooling and fixing up our house. With how crazy life has been, I feel blessed that I can handle life as well as I am. Physical and emotional well being is truly my friend at the moment. But….it's not easy. It has taken discipline to keep my diet as healthy as I want, along with exercising everyday and being painfully honest with myself and choosing to take responsiblity for all my feelings, striving to be as conscience and clear as I possibly can. Once again, I say WHOA!!! I am thankful for the ride but hope it slows down here real soon. I am learning that moving forward with grace and ease, peace and gentility throughout this pregnancy means finding internal peace and grace in the moment, no matter HOW choatic my outside world may be.
Abundant peace,
Rachel
P.S. Blogger won't let me spell check again so…..I am SO SORRY for any spelling errors.